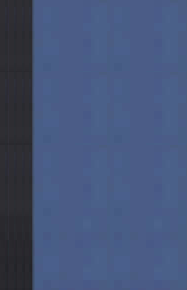 White Collar Crime
by
Publication Date: 3rd ed. w/ Feb. 2023 update
To access this treatise, click BLS Library catalog link: ACCESS ONLINE VERSION--WESTLAW. Enter your Westlaw username/password.
Multivolume treatise "updated annually to incorporate recent judicial decisions, rule modifications, and relevant guidance."
Excerpt from content highlights provided in Westlaw : Covers [b]oth substantive and procedural law, citing 6,000-plus cases -- Corporate vulnerability, inquiry, and responsibility -- Privileges and immunity -- Mitigation of exposure in bankruptcy privileges -- Preindictment, including grand jury -- Subpoenas, privileges, immunity, and parallel proceedings -- Procedural attacks, strategies, ethics, and attorney fees -- Sentencing, pretrial diversion, and bail.